Company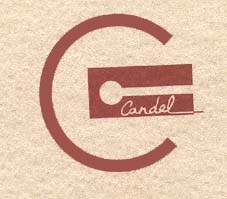 Creaciones Candel, S.L. is a family company established by Mr. Vicente Candel Peris in 1961.
Forty years guarantee its wide experience and extraordinary labour in footwear and complements fields.
The company has concentrated its activity in both things, either on the distribution of some of the best brands, such as I.K.K or Rubi zippers, Ideal tape reinforcement tapes, and Güterman threads, or in the production and sales of a wide range of ornaments.
Offering the best quality and service to our customers is the main purpose of this company, that has managed to get a place between the best recognised ones in this field. Always being alert to fashion trends and open to the exclusive design and personal requirements of our customers.